About Me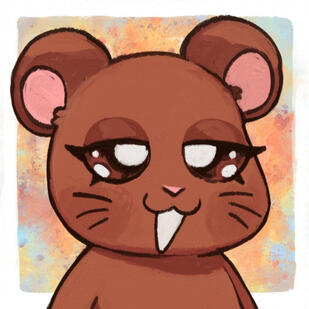 I'm Hanin and i like to tell stories! Outside drawing weird characters, I cooks, read Manga, watch anime, and practice Tai Chi Quan.
My background is in video games, the overlap allows for flexibility.

contact: [email protected]
commisions
Payment done through PayPal. DM through twitter for questions and email [ [email protected] ] for commissions!
Hanin's Terms of Service
Personal data and email addresses obtained will never be stored and will never be given out to a third party. Information that the client provides will only be used for the commission(s) of the client.

1. I do not accept crypto currency as payment in any form or circumstance. NFTs/Tokens of my work are not permitted in any circumstance.
2. By commissioning, the client understands that they are commissioning digital goods and no physical items will be delivered.
3. If the commission is to be done by specific deadline (eg. Birthday, anniversary, etc), please specify in the commission form as there will be a rush fee charge. I may refuse the commission if I do not believe I can make the deadline.
4. A written and clear confirmation of commission work and price is necessary. Once the invoice is sent, the client is to pay the invoice.
5. First half is to be paid upfront and is non-refundable. The commission starts upon payment. If the client is NOT able to pay, the commission will not start.
6. The client will be updated on the stages throughout the commission. (Sketch and Base Colour -> Painting). Small edits are allowed and any major edits will incur an extra charge.
7. Upon reaching the painting stage, the second half is to be paid. If the client is NOT able to pay, the commission will not continue.
8. Should I not be able to continue the commission due to circumstances on my end, what has been produced will be delivered and the second half will be refunded.
9. The Commission is for personal use ONLY. Printing for sale is not permitted.
10. The Commission CAN be used in icons, thumbnails, banners, and other visual media (such as Twitter, Twitch, and YouTube), provided that the content is not monitised. If the content is to be used in such a manner, the user is to credit me, the artist, with the twitter handle @eisahanin .
11. If the client wishes to commission for commercial use, please specify in the form. The commission WILL be priced differently.

By commissioning, the client has read and agrees to these Terms of Service.
character art
All 3D projects can be viewed on sketchfab.
illustrations
A i s h a
A calm and mature idol of
sudanese heritage with vitiligo.
Sketches
Cats doing things