"I just wanna tell stories."
Character Art / Graphic Design - vienna, Austria
About Me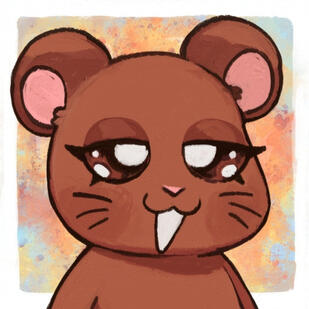 I'm Hanin and i like to tell stories! Outside drawing weird characters, I cooks, read Manga, watch anime, and practice Tai Chi Quan.
My background is in video games, the overlap allows for flexibility.

contact: eisahanin@gmail.com
commisions
Prices shown per character for flats, cell-shaded and painted respectively
Payment done through PayPal. Email [ eisahanin@gmail.com ] if interested and questions.
I also do Branding material, social Media, and Print designs, just ask per email and we'll get in touch!
character art
illustrations
---
concept art
All 3D projects can be viewed on sketchfab.
Velvet the Dragon Princess
Velvet is a metroidvania-player character. below is all the concept ar she can double jump, throw projectiles, slice, control statues, and hover, though for the demo, i was able to implement most of them
normal wear
azure flame upgrade
A i s h a
A calm and mature idol of
sudanese heritage with vitiligo.